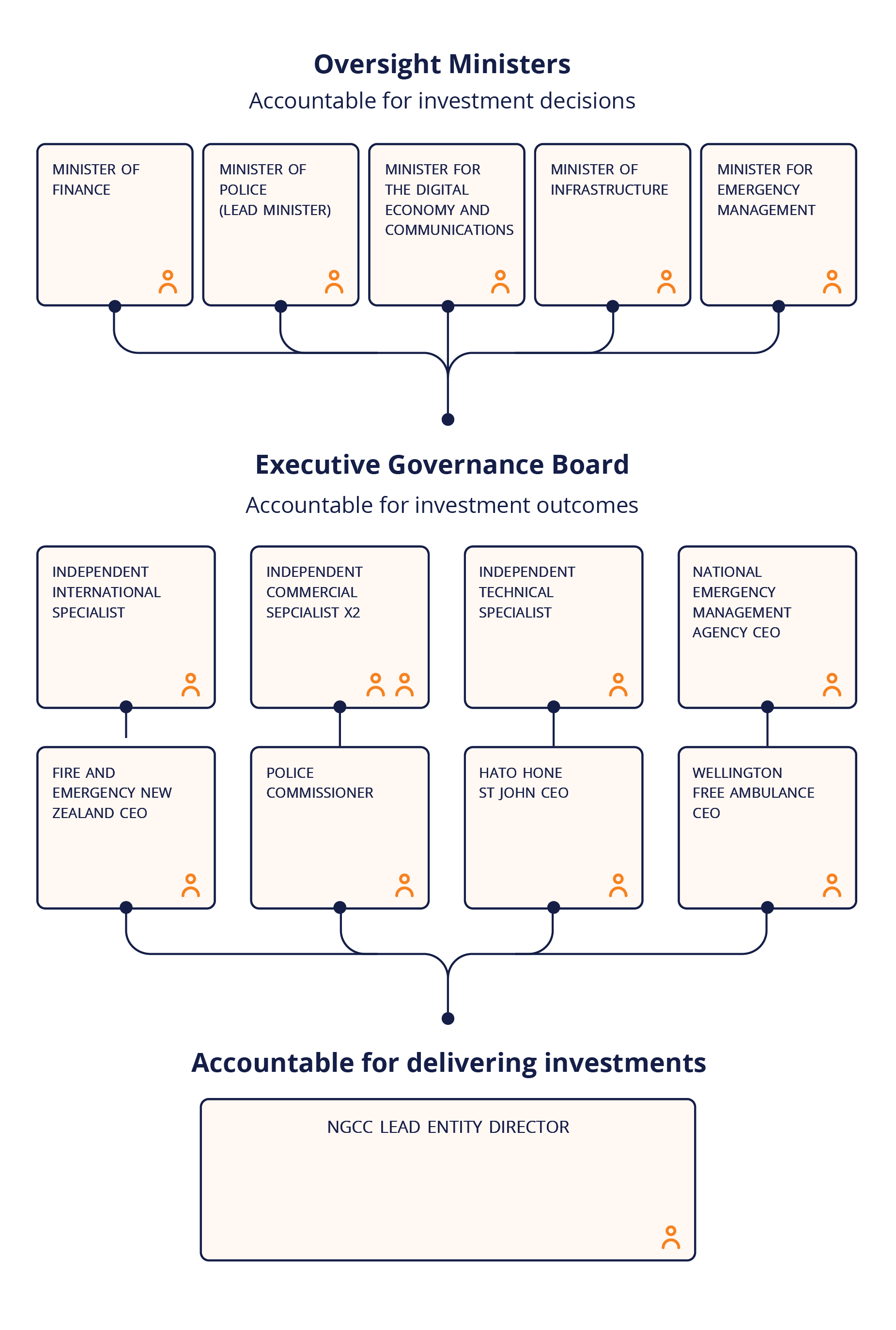 NGCC Lead Entity is an independent business unit, based in Wellington.
Oversight Ministers for the NGCC Lead Entity are the Minister of Police (Lead Minister); Minister for Finance; Minister for Digital Economy and Communications; and the Minister for Infrastructure.
The Executive Governance Board Independent Chair is accountable to the Lead Minister for the delivery of investment objectives. The Lead Minister ensures the New Zealand Government's investment objectives are met for programmes under the umbrella of the NGCC Lead Entity.
The Executive Governance Board is responsible for the strategy, direction and outcomes of NGCC Lead Entity programmes.